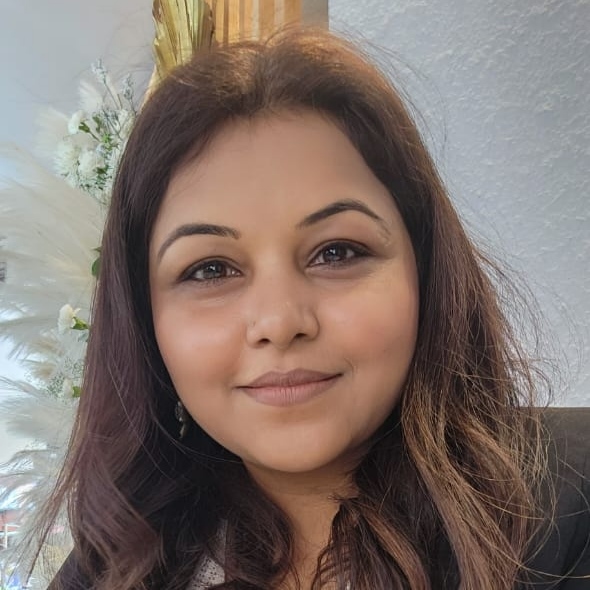 Raghunita Gupta
As a calligraphy artist, my creative journey has been a transformative odyssey that has not only shaped my artistic expression but has also empowered me to build a thriving store deeply rooted in community engagement.

My journey began with the elegant strokes of ink on paper, gradually evolving into a profound exploration of the art of lettering. Through countless hours of practice and unwavering dedication, I found my unique voice in calligraphy. Along the way, I discovered the incredible power of this art form to connect people, evoke emotions, and celebrate culture.

Inspired by the profound impact of calligraphy, I decided to establish my own store, where I could share this beauty with the world. This store is not merely a marketplace; it is a testament to the passion and commitment of a vibrant creative community. Together, we curate and create the finest calligraphic products, each imbued with the essence of our shared journey.
105 reviews on
Its great experience learning from raghunita. Detailed study of each letter form with patience. And always ready to solve doubts.
Started with brush pen than copperplate the whole journey was awesome your way of teaching was just wow
Dr. Roopali Khanna
2022-04-30
I bought the recently launched manuals of assorted scripts they are absolutely amazing with precise and concise content.
Mrida by Ananya
2022-04-23
Raghunita is a wonderful calligraphy artist and a teacher. She's very thorough in teaching and her classes are detailed and informative. I would highly recommend the courses taught by her, whether you are a beginner or otherwise.
tabashum nazvee
2022-04-21
Was highly highly satisfied with my purchases here.. you can get everything related to calliigraphy here.. Also Raghunita ma'am is one of the best Calligraphy teacher's to learn from..her patience is commendable
She is amazing teacher.very supportive as well.learning from her was best experience. Best wishes for future endvours